Planning the backhaul of a mobile network is a key activity for wireless operators, as the data volume carried out by 4G and 5G mobile networks is growing at a fast pace.
During this webinar we will give a presentation and a live demo of Atoll microwave and cover a 5G network deployment use case.
The following topics will be presented:
Atoll Microwave general features
Microwave technology modelling and link design with Atoll
Use case: planning a 5G Network backhaul using Atoll Microwave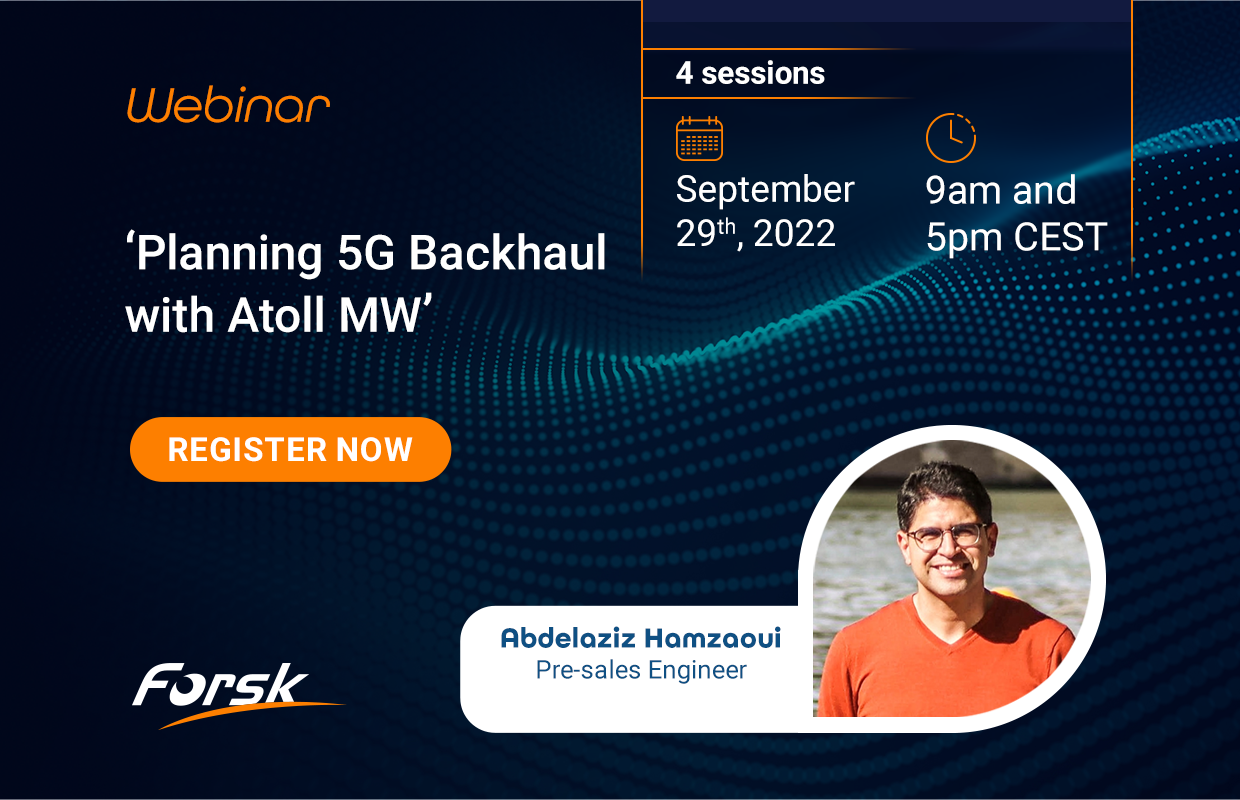 Atoll Microwave is a state-of-the-art point-to-point and point-to-multipoint microwave link planning and optimisation software. It allows designing large microwave link networks, according to ITU recommendations, industry standards, and operator guidelines.
Atoll Microwave also includes E-band planning capabilities to support high data rates backhaul deployments, and a 'Backhaul Capacity Planning' module to model backhaul network topologies and to dimension backhaul links according to the mobile network traffic. Full integration of Atoll Microwave with Atoll radio planning modules allows immediate sharing of radio planning and optimisation data for backhaul planning.
As usual, a Q&A session will follow presentations and demonstrations.
Please use your corporate email address.
---
September 29, 2022
9am (Paris)/3am (New-York)/3pm (Hong Kong)
5pm (Paris)/11am (New-York)/11pm (Hong Kong)