Naos is based on a cloud-native, open, scalable and modular architecture. It is designed to take full advantage of the extensive computing power of cloud computing as well as operators' on-site application servers.
It is capable of processing large amounts of radio access network and geographic data, and performing large-scale complex calculations, controlled by a set of workflow management tools, or enterprise applications through powerful REST APIs and services.
Naos cloud deployment involves various components, each providing comprehensive sets of macro and micro services for specific tasks. Naos comprises a hybrid Linux and Windows service stack that offers services dedicated to securing access, authentication, RAN planning and optimisation, project cataloguing, and orchestration including instantiation, resource provisioning, and scaling.
Some use cases can be dealt with by 100% stateless microservices, whereas some complex centralised tasks will combine stateless microservices and stateful server-based macro-services.
 Workflow management tools allow MNOs to design and orchestrate automated RAN planning automated processes through dedicated user interfaces that do not require programming. Naos REST APIs allow development and integration of complex and customised automated processes into enterprise applications.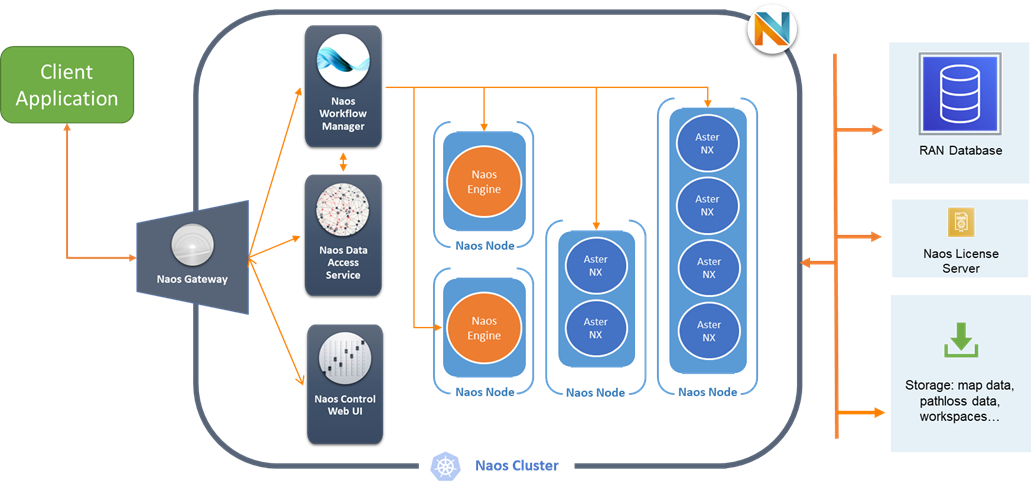 Naos Architecture
Naos RAN planning and optimisation modules are based on the same underlying architecture and take full advantage of Naos's high-performance features. Each module serves a definite purpose in the network design and optimisation process.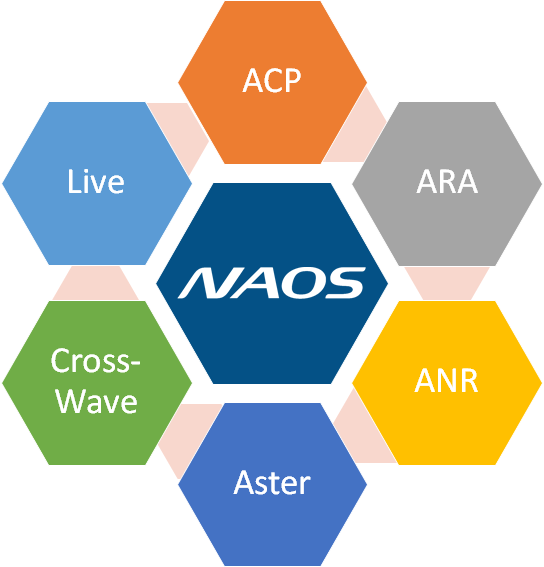 Naos RAN planning and optimisation modules
Aster propagation model is a high performance, advanced ray-tracing propagation model capable of accurately predicting radio wave propagation in all types of environments and frequencies, i.e., sub-6 GHz as well as mmWave bands.
Naos CrossWave is a universal high-performance propagation model developed by Orange Labs. It supports all radio access technologies and all types of propagation environments, from rural to dense urban areas, and is capable of providing highly accurate propagation results even without prior calibration or tuning.
Naos ACP (Automatic Cell Planning) enables automated decision-making processes. Typical Naos ACP use cases include the automation of 5G site selection, routine optimisation of 4G and legacy technology networks, and more.
Naos ARA (Automatic Resource Allocation) enables automated PCI and PRACH RSI planning for 4G and 5G networks.
Naos Live allows operators to integrate live network data such as UE/cell/MDT traces and crowdsourced data into Naos's advanced planning and optimisation features.
Naos ANR (Automatic Neighbour Relations) enables automatic neighbour relation planning in 4G and 5G networks.
Naos provides operators with a comprehensive and evolutionary framework for automated planning and optimisation of multi-technology networks
Further information about Naos: