Join our webinar about Naos, our cloud-native platform that helps operators streamline and automate RAN planning and optimisation processes.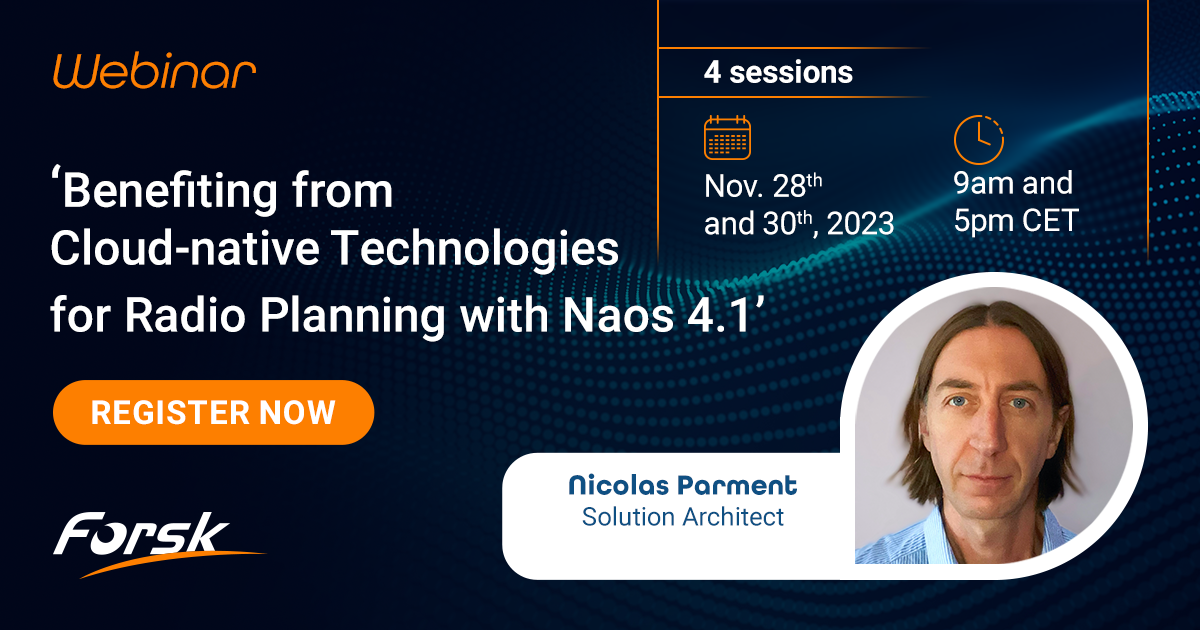 In this webinar, we will introduce Naos version 4.1 that includes cloud-native micro-services for orchestrating and scheduling automated RAN planning processes in the cloud:
Introduction to cloud-native services
Naos overview
Automating Network Design:

Workflow design and scheduling using the Naos Control WebUI
Scaling propagation calculations
Leveraging your radio network data using Naos Data Access Service

Key takeaways
As usual, a Q&A session will follow presentations and demonstrations.
Please use your corporate/organization email address.
November 28th, 2023
9am (Paris)/3am (New-York)/4pm (Hong Kong)
5pm (Paris)/11am (New-York)/12am (Hong Kong)
November 30th, 2023
9am (Paris)/3am (New-York)/4pm (Hong Kong)
5pm (Paris)/11am (New-York)/12am (Hong Kong)